At The Assembly Church, our youth (13-18 years old) experience safe, age-appropriate environments where they learn about Jesus in a creative and relevant way.
YOUR FIRST VISIT
Here's what to expect when visiting The Assembly Youth for the first time:
-When you walk into the gym building / cafe you'll turn right, walk to the end of the hall, and come up the stairs.
-At the top of the stairs you'll see a big wooden barn door. That's the youth room.
-Through the big door you'll see someone sitting in the sound booth and two adults hanging out with the students.
-At 7:00pm the big barn door will close. DON'T WORRY, you're not late, just slide the door open and come on in.
-We start with announcements and a group game.
-Following the game we play some music for our worship time.
-Next, Aaron will give the message.
-Dismiss at 8pm.
MEET OUR YOUTH PASTOR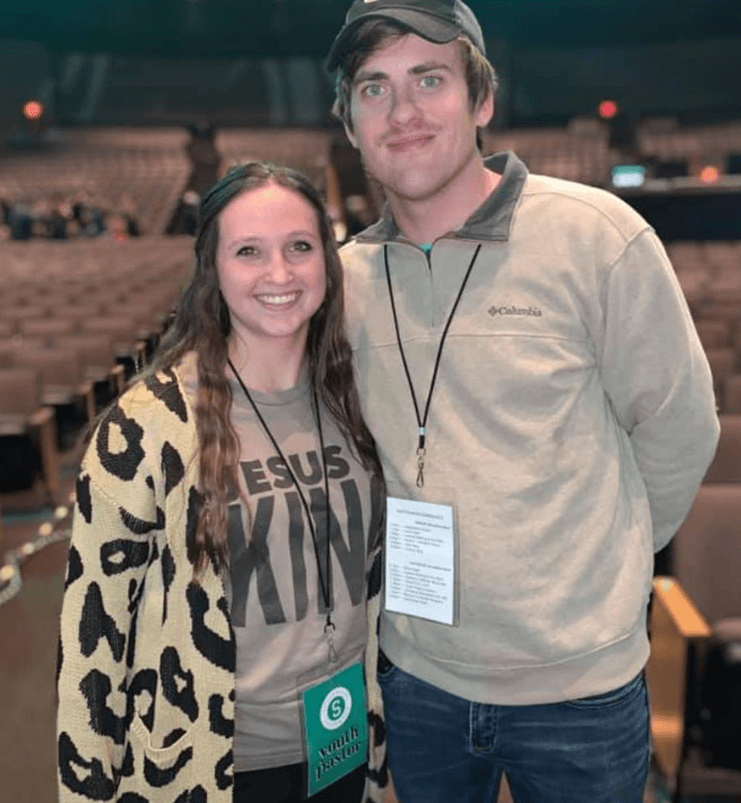 Aaron and Ashley joined The Assembly Church's pastoral team in 2019. Aaron is going to college and loves playing basketball. Ashley is a registered nurse at Southeast Hospital in Cape Girardeau and loves going to the movies!
They have two little boys named Axel and Archer, like Mexican food, and love Chinese food!
QUESTIONS?
If you have any further questions about The Assembly Youth, feel free to message us by filling out the form below!